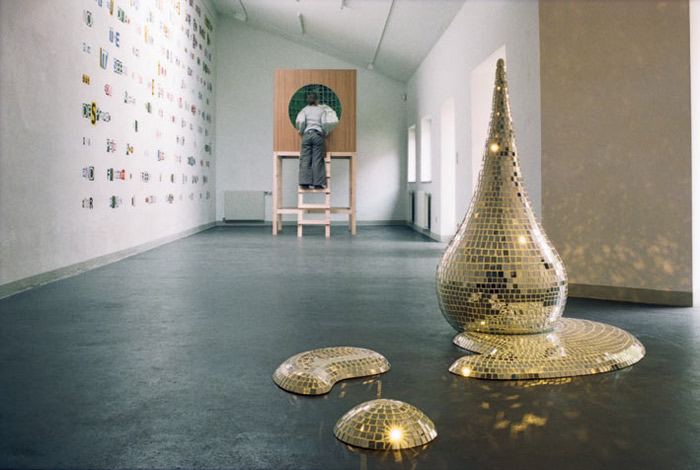 Love Lounge 3_ desperada / begehbarer verspiegelter Kubus / 140 x 140 x 140cm / collagierter Songtext aus
Werbeplakaten / verspiegelter Tropfen / 150 x 50 x 50cm / Videostills aus Robert Altmans "Fool for love"
Kunstverein Baden / Baden / A / 2004
Love Lounge 3_ desperada / walkable mirrored cubes / 140 x 140 x 140cm / collaged Song lyrics from
advertisement posters / mirrored drop / 150 x 50 x 50cm / Videostills from Robert Altmans "Fool for love"
Kunstverein Baden / Baden / A / 2004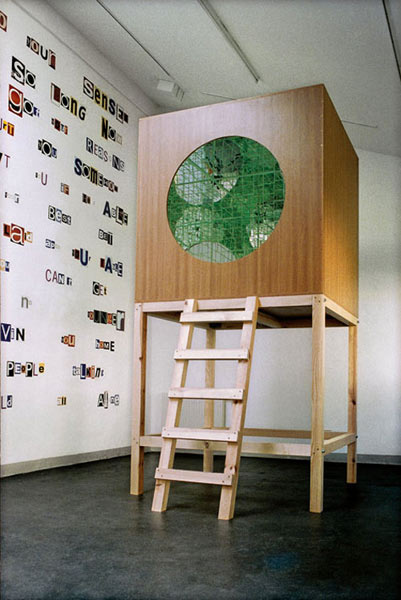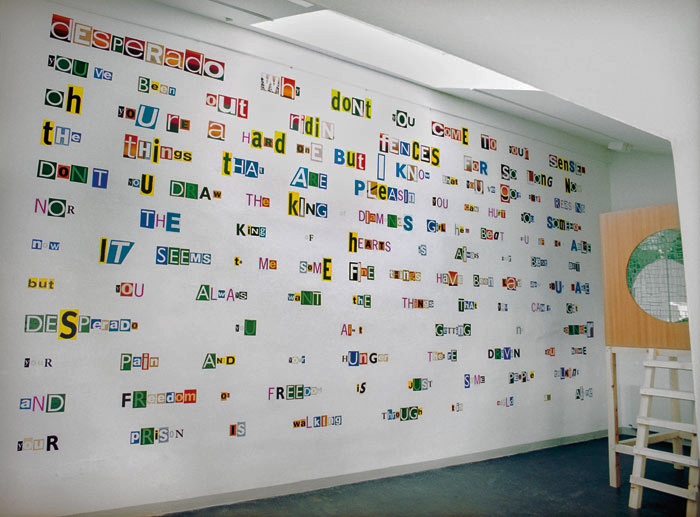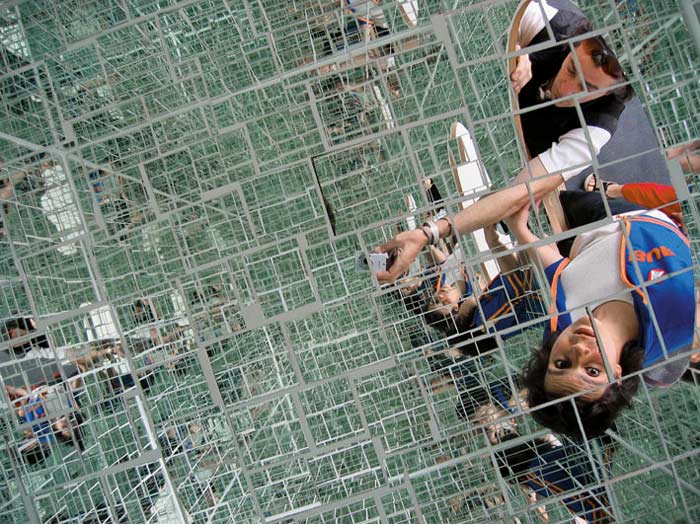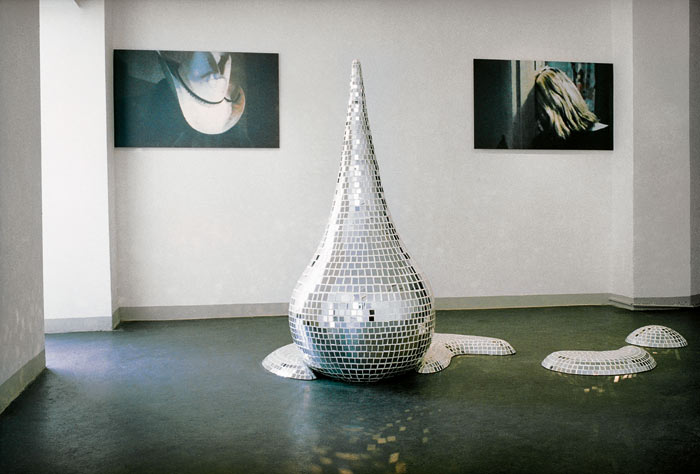 Desperada, why don't you come to your senses
You've been out ridin' fences for so long now
Oh and you're a hard one, but I know that you've got your reasons
The things that are pleasin' you can hurt you somehow.
Don't you draw the king of diamonds girl, he'll beat you if he's able
Nor the king of hearts is always your best bet
Now it seems to me some fine things have been laid upon your table
But you only want the ones you can't get.
Desperada, you ain't gettin' no younger
Your pain and your hunger, they're drivin' you home
And freedom, oh freedom, well that's just some people talking
Your prison is walking through this world all alone.