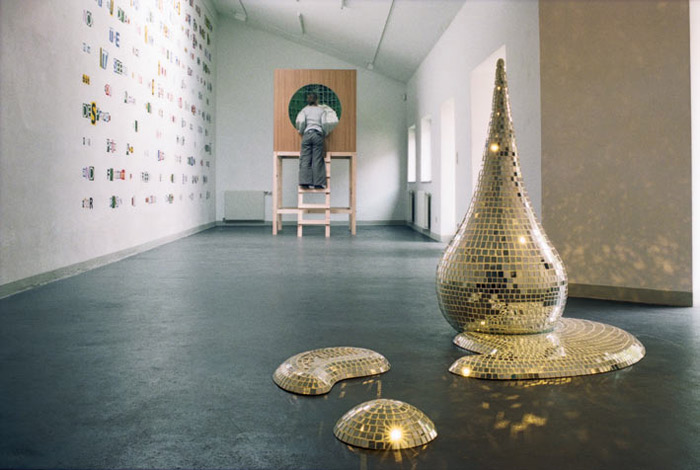 Love Lounge 3_ desperados / begehbarer verspiegelter Kubus / 140 x 140 x 140cm / collagierter Songtext aus
Werbeplakaten / verspiegelter Tropfen / 150 x 50 x 50cm / Videostills aus Robert Altmans "Fool for love"
Kunstverein Baden / Baden / A / 2004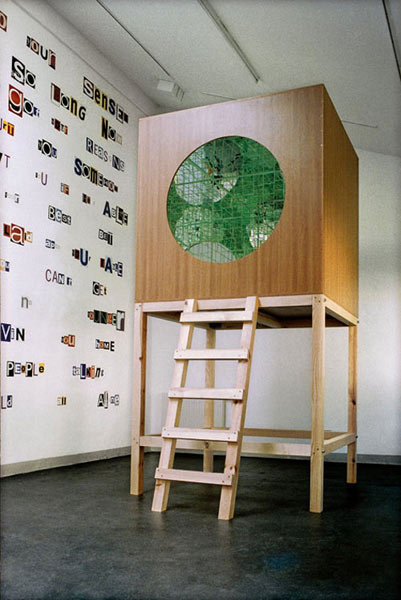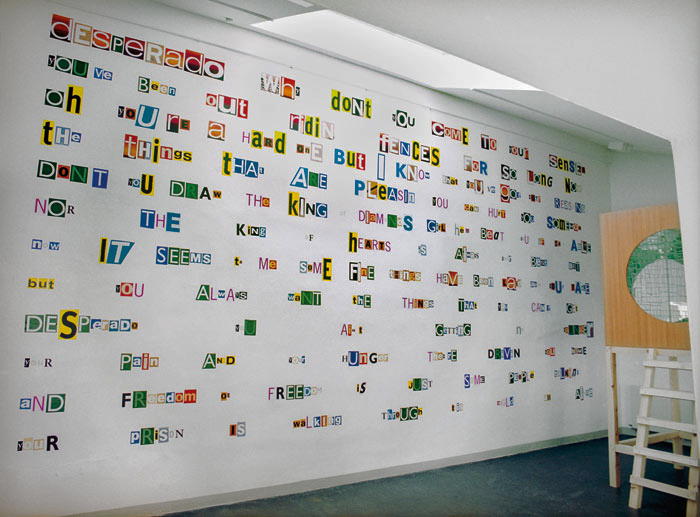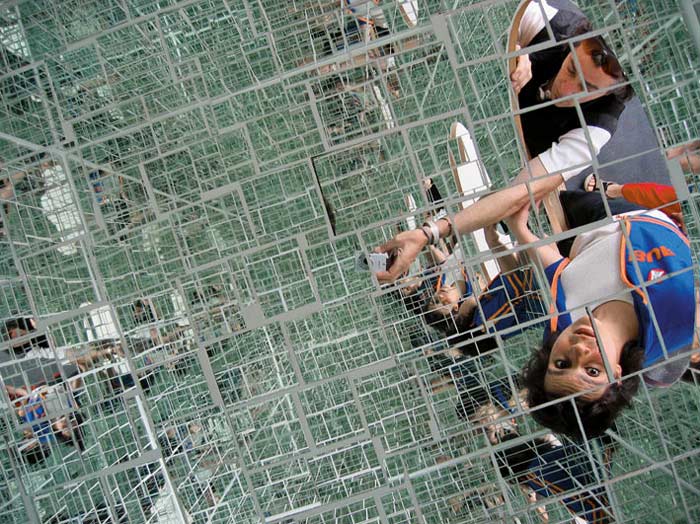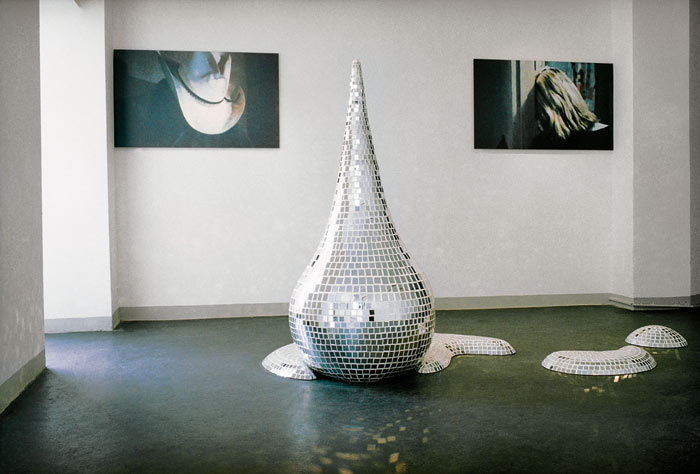 Desperado, why don't you come to your senses /
You've been out ridin' fences for so long now /
Oh and you're a hard one, but I know that you've got your reasons /
The things that are pleasin' you can hurt you somehow.
Don't you draw the queen of diamonds boy, she'll beat you if she's able /
You know the queen of hearts is always your best bet /
Now it seems to me some fine things have been laid upon your table /
But you only want the ones you can't get.
Desperado, you ain't gettin' no younger /
Your pain and your hunger, they're drivin' you home /
And freedom, oh freedom, well that's just some people talking /
Your prison is walking through this world all alone.